April is Stress Awareness Month. As April is now approaching, we thought we would ask our staff, members and volunteers to share their reviews of any apps that they use to combat stress. 
Really good for first timers to meditation. Jargon free and easy to follow. Also shows a great progress journey on your dashboard so particularly for first timers you feel like you're getting somewhere even if you find the practice frustrating (which I think many first timers in particular can find). Playful aesthetic which make it feel more gamey, engaging and fun and easy to use. Generally I think Headspace is a great place to start. If you've done meditation before you do have to complete the initial 'journey' in order to access the more advanced content.
Cost: £12.99 p/m
Review by Michelle
This app is for meditation, guided or silent there are talks about how to cope with anxiety or about smiling which I loved as you can not do a smiling exercise without bursting into laughter. It's free and easy to use, you can set reminders to make sure you meditate or listen to something positive daily, with a whole community of people across the world which you can make connections with, and can also thank others for meditating with you.
Cost: Free (premium subscription can be purchased to access more content)
Review by Fayola
There's a great selection of meditations for all situations including '7 days off' sessions and 'Daily Trip' which really encourage you to practice daily. Good mix of beginners and unguided for all users. I also love the sleep stories which they are adding to constantly. They're really fun and feel like they take the stress out of those periods when getting to sleep can fill you with anxiety. They've added 'calm body' recently which is stretches and wake up routines and also have a 'check-in so you can track how you're feeling daily and then make recommendations for meditations dependent on your mood. Super easy to use app and it's aesthetic and layout are somehow quite calming in themselves. Always recommend the app to friends/family.
Cost: £12.99 p/m
Review by Michelle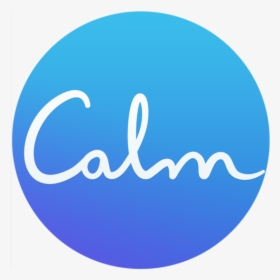 This is a very basic app to help regulate breathing when feeling anxious. It's very easy to follow and essentially guides the length of your breathing with voice and visual prompts. You can change the length of in/exhalations, the background image and the music but otherwise there is no variation. In a crisis it may be helpful but I found that it didn't significantly affect my state.
Cost: Free
Review by Jen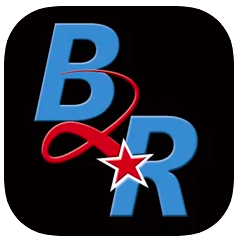 This app offers guided or silent meditation and other mindfulness exercises such a body scan. It allows the user to personalise their meditation session to their personal needs which is great. It also allows the user to set reminders to be mindful which I found useful. You can set these reminders for the exact time you want and as often as you want to. You can also opt in to get random motivational and positive messages daily. The only problem I had with this app is that most of the mindfulness programmes cannot be accessed through the free membership. You need to pay £7.99 a month to access a lot of the content on the app.
Cost: Free (premium subscription can be purchased to access extra content)
Review by Tanmeet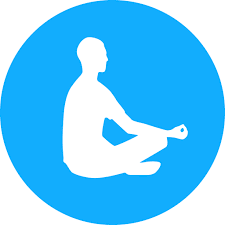 Headspace (A series on Netflix)
I have enjoyed trying out the new Headspace Guide to Meditation via Netflix. The presentation is beautiful, with animations that take you off into a playful, childlike world whilst also giving a visual guide to how certain processes in the brain work. I love that this series not only provides practical guidance on how to meditate, but also an understanding of where it comes from and how and why it helps your brain and wellbeing.
The only criticism I would have is that some of the animations move a little quickly, which I actually found a bit stimulating just before going into the meditation at the end of each session. Other than that though, this is a lovely tool for learning to meditate and I'm now feeling prepared to take the practice away from the screen so I can do it completely free of any devices!
Netflix Subscription Required
Review by Tamsyn