Since the pandemic began, many of us have been consuming more news. This could be from a range of platforms, including watching/reading the news directly, your social media feed or word of mouth from people around you. 
It can be important for people to feel that they're up to date on current affairs. At the moment it's crucial to be aware of any changes in government guidelines but can also be empowering for having a general awareness for social discussions on hot topics and improve how you connect with your community. 
However, on the flip side, continuous drip-feed of negative news can be really destructive and can create reactions such as feelings of anxiety, helplessness, anger, confusion and sadness. 
One common link to an increased intake of negative news can come from "doom scrolling" – an obsessive, prolonged scrolling through bad news. This could lead to people feeling guilty, afraid or angry at the world around them and would in turn have an impact on your own personal mental health. 
This problem is worldwide, in Russia, almost 24,000 people responded to a survey on news consumption about Covid-19 and the results showed that the more time people spent scrolling through coronavirus-related content, the more anxious they were, even when their usual anxiety levels were taken into account.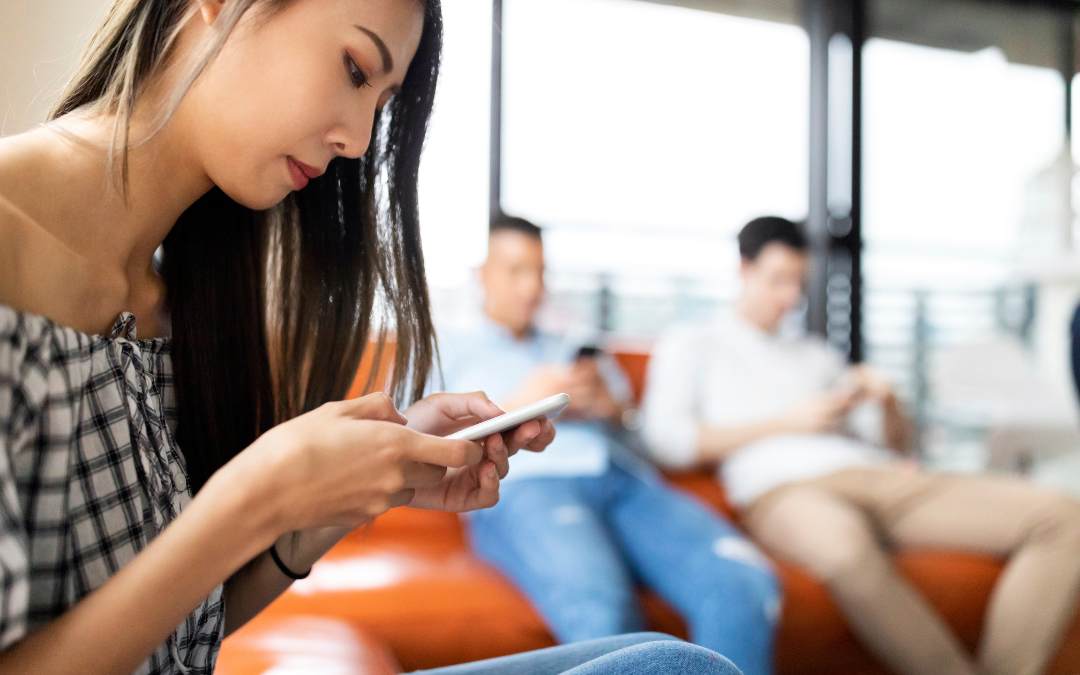 Doom scrolling and increased intake of negative news could also lead to hopelessness, apathy or a shutdown of emotional connection. Many people report compassion fatigue, which is the emotional and physical exhaustion experienced due to witnessing prolonged trauma or working with victims of trauma and suffering. This can relate to constant absorption of bad news, leaving you in a state where you feel hopeless, with nothing that you do mattering anymore. 
If you're finding it hard to disconnect from the media, feeling overwhelmed by bad news or don't know how to stop scrolling, here's some helpful tips:
Knowing when to switch off
If you're checking the news, set yourself a single time of day to catch up. This could be in the morning as you're getting ready for the day, after work or in the evening after dinner. 
Track how much you're scrolling through social media and set yourself a challenge to spend less time on these channels. You could set yourself a timer and switch off once the alarm is set. 
Establish times to switch off completely. Set a time to put your phone aside in the evening and keep it in another room to prevent temptation. Replace the time when you would be looking at your feed with another activity, if you're out and about, consider taking a book with you or playing a game on your phone. 
Accept your level of control
Set yourself boundaries and an understanding of what you have control over. Learn that in many situations within the media, we don't individually have any control. You can also reflect this by making small changes in aspects of your life / the world that means a lot to you on an individual level. For example, if you're worried about the climate crisis, consider small differences such as using less plastic, eating less meat or cutting your energy usage. There are some great tips on Bristol City Council's energy website.
It's also important to take into consideration fake news and misinformation. Consume information from a variety of sources in order to have a balanced understanding of the world around you. 
Self care
Remember to spend at least 15 minutes per day on a self-care activity away from media channels. This could include cooking yourself some delicious food, tidying the space that you live in or taking some meditative time out for relaxation. You can find out more about self care tips in our article on the 5 ways to wellbeing.
Connect with friends and loved ones and set some boundaries within these conversations so that topics around politics, current affairs and the news are not spoken about. 
If you're feeling like negative news is affecting your mental health, our services are free, available to anyone over 18 and you can join us as soon as you sign up. We offer peer support groups, a walk and talk service in Bristol and telephone befriending for one-to-one support. Find out more here.
These are spaces where you are welcome to speak about anything that you are going through, including any worries or anxieties that you may have around the news.