[Article written by Dorothy W]
Ideas for improving your life – Dorothy W
Look, life is short. Time flies by when you're not watching, and the last thing you want is to look back on your life with regret. Life is meant to be lived and enjoyed and savoured – but do you often feel like life is getting the better of you? If so, think about actively changing your outlook and habits.
If you're on the lookout for a happier, more fulfilling life, keep reading. Here, a Changes Bristol supporter Dorothy, shares ideas on improving your tomorrow.
Adjust how high you're Aiming
We all turn to dreams of the future when our present isn't so great. Research in the Journal of Experimental Social Psychology has shown that constant daydreaming about an idealized future decreases your energy and motivation to pursue those dreams. But why not focus on improving your current life as opposed to constantly living in dreamland? Instead, try to be realistic about your potential and possibilities, and take concrete action to work towards it. 
Start Something Today
Ever waited till Monday to get that perfect diet and exercise routine going? Perhaps you think you'll pick up that skill you've always wanted to learn when you get more time. Guess what? That perfect day and time will never entirely present itself to you in the way you want. Life will always get in the way, and that ideal job or enough money will always seem a stone's throw away. Instead, the best time to start is now – even if it's in a small way.
Positive Mental Attitude
Two people could come away from the same experience, with one feeling great and the other bitter. Why's that? It all comes down to mindset. Try to see the positive in every situation because every situation will feel challenging if you don't. Keeping a gratitude journal is also a fantastic way of reflecting on the day and finding what you're thankful for.
Compare Yourself to Yourself rather than others
Comparing yourself to others can cause a huge amount of harm, increasing stress, anxiety and low self-esteem. The more you compare yourself to others, the more you'll be stuck on that endless treadmill. Warren Buffet speaks to the importance of having an inner scorecard rather than an external one. You should be comparing yourself to younger you – the 'you' from five years ago or even three months ago. By doing this, you'll also start celebrating the little wins and recognize how far you've come.
Remember Self-Care
The person you need to treat best in the whole world is you. The benefits of self-care are unparalleled – and it can mean different things for different people. Essentially, self-care is about making time for the things you love and that bring you happiness. Whether it's biking and baking or pilates and popcorn, start going after the things that spark joy. If you're wondering how to balance your self-care, remember the 5 Ways to Wellbeing, offering a set of ideas for making small changes in your life.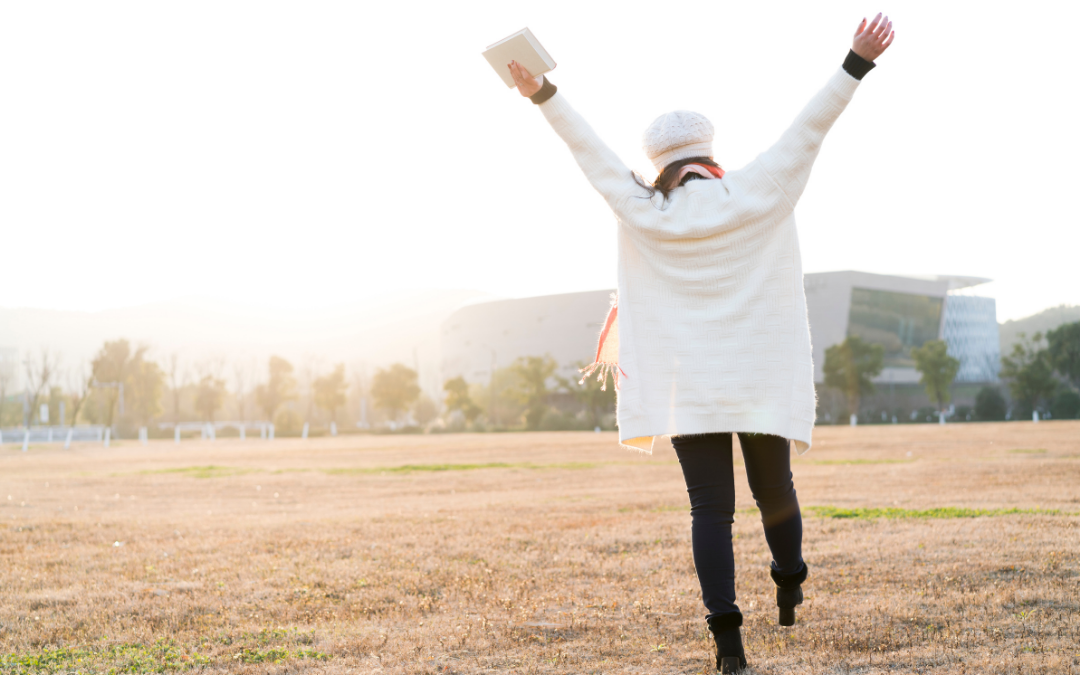 If you suffer from anxiety, you know how all-consuming it can be. Once in a while, it's essential to sit down and have a long hard think about our life. Is it going the way we want? How can we improve? How can we make ourselves happier? The more you ponder over your past, present, and future, the higher the chances of taking the extra step to improve your everyday life. However, anxious thoughts get in the way of life better lived, so controlling symptoms is crucial to mastery of life. 
By Dorothy W
Changes Bristol is a mental health charity which offers peer support groups, a walk and talk service in Bristol and telephone befriending for one-to-one support. The charity services are free, available to anyone over 18 and you don't need a diagnosis or GP referral to join. Find out more here.
 If you're interested in finding out more about Changes Bristol's services, please get in touch – info@changesbristol.org.uk