Despite the Bristol 10k being cancelled, Changes Bristol member Nico is determined to take on the challenge and do her bit to help our small charity survive this rocky period. 
I was really struggling with stress from work and depression. I also struggled to find the help I needed which wasn't months away. I had heard about Changes Bristol's sessions so I decided to take a deep breath and go along. I felt nervous but I shouldn't have.

They were very welcoming, providing a safe space where I could talk without worry about what people think.

There were a range of problems in the group so I didn't feel like it mattered how big or small my problems were. Everyone listened patiently and respectfully and at the end provided words of support or small pieces of advice – which was very insightful and useful.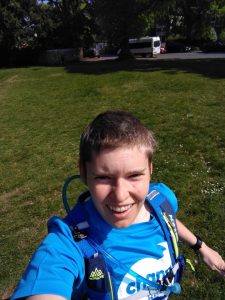 I've decided to run the Bristol 10k for Changes Bristol. It will be 'virtual' as the race won't happen as planned, but instead I will run it on my own. From signing up on the 14th April I only have 2 weeks to the day of the race, 3rd May!
I am not a big lover of running to be honest and am currently running up to 5km so need to double my distance in that time. Always up for a challenge…
I'm raising money for Changes Bristol because they provide support for anyone and everyone who needs to talk, for free. Mental health is really important and will always be an issue close to my heart.
It's okay to not be okay.