Jess' Story
Jess shares her journey with mental health from childhood, through to her university years and beyond.
For as long as I can remember I have struggled with my mental health. Some of my earliest childhood memories are filled with depression, anxiety, self-harming and an eating disorder, although I did not recognise them as mental health conditions at the time.
To this day, I still suffer from each of these to varying degrees.  Attending university at 18, and being diagnosed with multiple chronic pain conditions, had a huge impact on my mental health. I began isolating myself, refusing to leave my room, shower or eat, experiencing increasingly suicidal thoughts most days.  Over the next 3 years in Oxford, I really struggled with my mental health, and although I had better periods, I felt like I was only just surviving.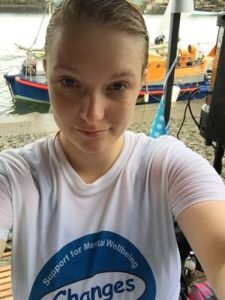 In 2014, I moved to Bristol to live with my partner and started a job which consumed my life, sometimes working 70-hour weeks. This shift in my lifestyle triggered a huge dip in both my mental and physical health. I refused to get out of bed most weekends, through both exhaustion and depression, and I certainly wouldn't consider leaving the house.
As my partner was my only support in Bristol, I put a lot of pressure on him to support me. This put a great deal of strain on our relationship, and I began to feel like my mental health was tearing us apart.
At this point, I decided I had nothing to lose from trying a support group, as I could no longer continue with my life as it was. I discovered Changes Bristol online, and despite my social anxiety, I attended my first meeting in Horfield. I remember a feeling of relief and compassion washing over me whilst listening to people sharing their experiences.
Finally, I had found somewhere I felt welcome, and could be honest with people about my mental health without any fear of judgement. Not only did people understand what I was going through, but we could relate to each other on a meaningful level – something I had never experienced before.
Since that moment, I have very rarely had a week where I have missed a meeting in 3 and a half years. Through Changes, I have finally been able to develop a support network in Bristol, meeting some of my closest friends at Changes meetings and building the confidence and motivation to try new social activities with the support of these friends.
Being able to attend meetings as often as I need, and talk openly about my feelings and experiences, has finally begun to lift the weight of the mental health conditions which I have been carrying around my whole life.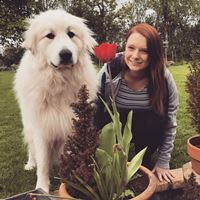 I don't know if I would still be here without Changes, and I certainly wouldn't be living the full life I am today.
I owe everything to the amazing people who run Changes and to the incredible members who have the bravery to come along to meetings and share their own personal experiences with mental health.
Jess has been attending Changes Bristol groups since 2014, and now volunteers for the charity as a support group facilitator as well as a member of the Board of Trustees. 

Registered address
Changes Bristol
Barton Hill Settlement
41-43 Ducie Road
Lawrence Hill
Bristol
BS5 0AX
Charity Details
Registered Charity Number
1167828
Registered Company Number
08914724
Copyright © Changes Bristol 2019 | Cookie policy |  Privacy Policy