Join us: New nature connection and gardening project
Through running our Walk and Talk project over the last year, we have found that spending time in nature can improve our mental health. Through increased positive feelings of wellbeing, in turn we can help our natural environment thrive. Therefore, we're delighted to announce that we will be opening a new project based around nature connection and gardening, giving you a chance to learn from your environment, grow food and find wellbeing outside.
When is this taking place?
Every Tuesday from 17th May
Running from 10.30am – 1.30pm
All equipment will be provided
We will be running our project, Keep Going Keep Growing at various sites in Bristol, mainly at the Wellspring Settlement in Barton Hill and Boiling Wells in St Werburghs
Interested? Sign up easy, just email growing@changesbristol.org.uk and we will send you a weekly email with directions on where to find us in advance. If you don't have access to email, please call the office on 0117 941 1123 and we can add you to our attendance list.
Although this project is running on a weekly basis, you do not need to come along every week and can just attend on dates that suit you.
Anything else you need to know?
No referral or formal diagnosis required
Adults only – you need to be over 18 to attend
Advance booking needed – details & session location will be shared in advance
Free to attend you don't need to pay anything
What will we be doing?
We will combine nature connection and wellbeing practices, mindfulness, creative craftwork with gardening and growing food. Sessions will be based around the 5 pathways to nature connection:
1. Contact
The act of engaging with nature through the senses for pleasure e.g. listening to birdsong, smelling wild flowers, watching the sunset.

2. Beauty
Engagement with the aesthetic qualities of nature, e.g. appreciating natural scenery or engaging with nature through the arts.
3. Meaning
Using nature or natural symbolism (e.g. language and metaphors) to represent an idea, thinking about the meaning of nature and signs of nature, e.g. the first swallow of summer.
4. Emotion
An emotional bond with, and love for nature e.g. talking about, and reflecting on your feelings about nature.
5. Compassion
Extending the self to include nature, leading to a moral and ethical concern for nature e.g. making ethical product choices, being concerned with animal welfare.
We will combine these pathways together with the 5 ways to wellbeing, find out more about this set of ideas to make improvements on your life here.
Through connecting with nature, some benefits to your wellbeing may include reducing stress, improving creativity, reducing anxiety, better sleep, growing food, learning simple wellbeing practices and connecting with others.
Keep Going Keep Growing will be run by our Project Workers, Jen Witts and Charlie Baxter.
Email – growing@changesbristol.org.uk
Telephone – 0117 941 1123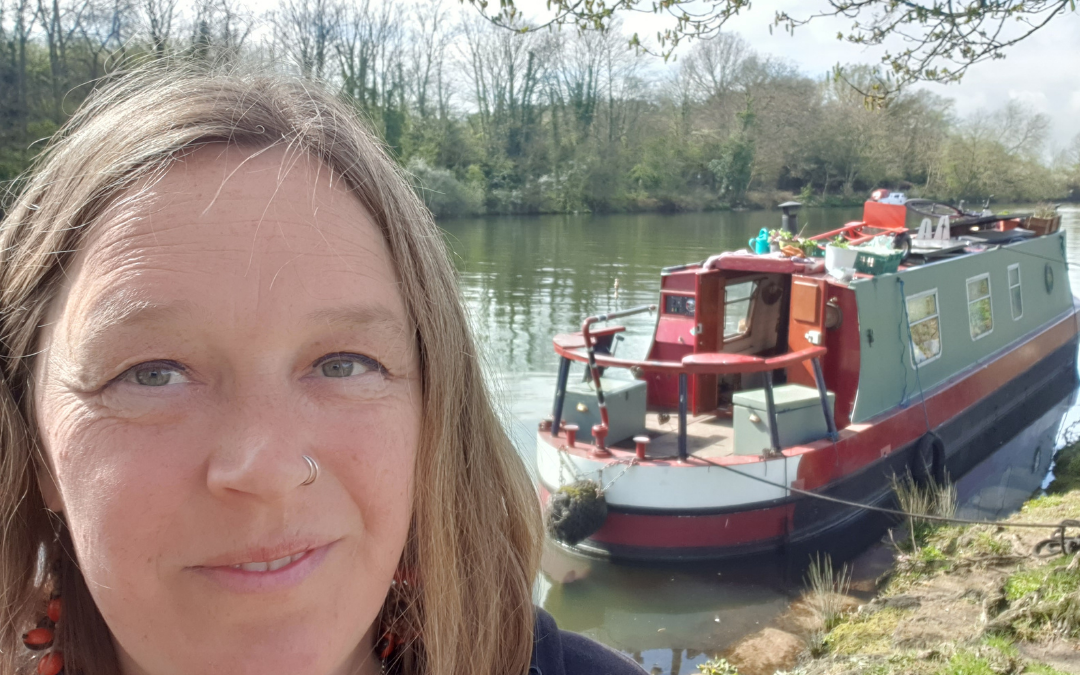 You may have seen Jen at one of our peer support groups. As well as running meetings, she also has many years experience facilitating groups outside, focussed on promoting wellbeing and connecting with nature. Jen believes passionately in the ability of nature to transform our connection to ourselves, our land and our communities in a physical, emotional and spiritual sense. She's looking forward to exploring all of the ways to connect together and with nature with this group!
Things to be mindful of when joining sessions:
Consider inclusive, non-discriminatory language when talking to staff and other members

Give space to others and distance if they request it

Please do not take photographs of participants 

Refrain from attending sessions under the influence of alcohol and other substances

Please keep information shared within the group confidential

Be patient with others
Please be mindful that we will be working outdoors in a variety of conditions, often using tools. Ensure that you are dressed suitably for the sessions, take responsibility for your own physical wellbeing and always advise us if you have any mobility/access needs so that we can find suitable tasks for you.