What is it?
This is our next instalment of our pub quiz, set just before mental health awareness week, so join in and show your support!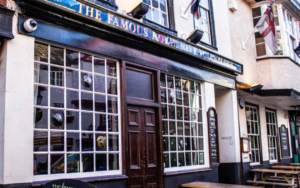 Key info:
Friday 6th May 7pm – 9pm
The Famous Royal Navy Volunteer, 17-18 King St, Bristol BS1 4EF
We will be in the downstairs function room (on the right as you enter the pub)
£5 per team member – all proceeds fund our support services
Maximum of 6 per team
There will be a prize for best team name!
There'll also be a prize for the Winning Team
Plus many more prizes during the raffle, what is a quiz without prizes!
Want to join but don't have a team? No problem – let us know you would like to join and we'll create a team or add you to one of ours.
So far we have prizes from:
Please RSVP via Facebook or email us at fundraise@changesbristol.org.uk with your team size to take part!
Any questions? Get in touch with Alex at alex@changesbristol.org.uk or ring us on 0117 941 1123
See you there!